Maria Montez in The White Savage
One of many colorful camp classics she made during her reign as Universals "Caribbiean Cyclone." Born in the Dominican Republic, she played a number of tempestous and exotic enchantress all filmed in lurid technicolor. Her films made Universal a boatload of money but soon she became "tired of being a fairy tale princess all the time."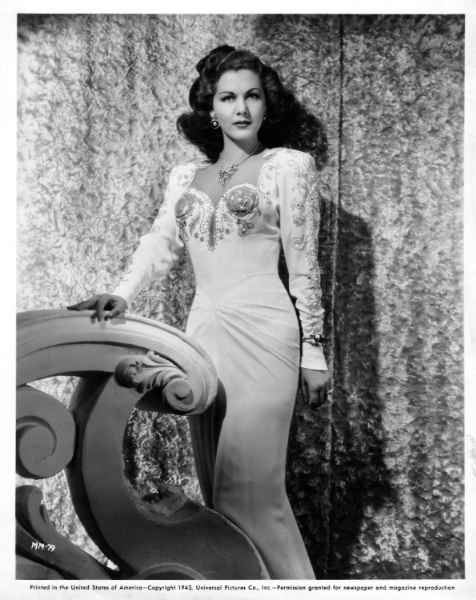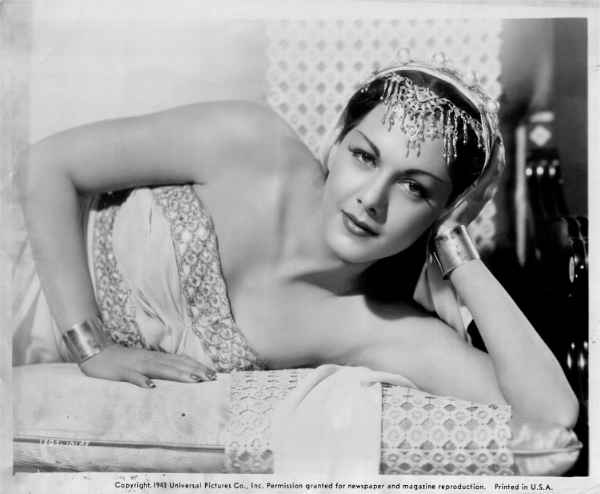 Maria Montez in several publicity stills for White Savage, where she plays Tahia, temptress of the tropics. Some of her costumes in the film were considered too revealing, so those scenes were cut.
Taglines for White Savage
LOVE RULES THE TROPICS...BUT "TAHIA" RULES THE MEN
THRILL - to savage romance...wild!..exciting!
The pagan love... savage excitements... dangers untamed... of a forbidden island paradise