Audrey Totter in The Saxon Charm
Promotional glamour photos of Audrey Totter in the 1948 Universal drama "The Saxon Charm." Audrey plays Alma Wragg - a name as unsexy as her the one Lady in the Lake, charactor Adrienne Fromset. She's no femme fatale here, but the night club singer side piece of the baleful Broadway producer played by Robert Montgomery.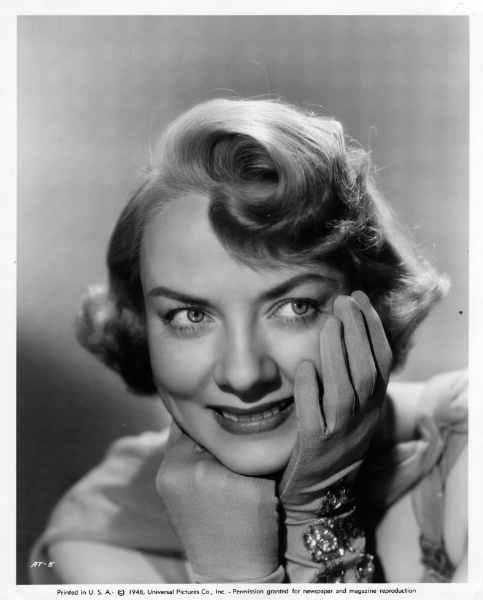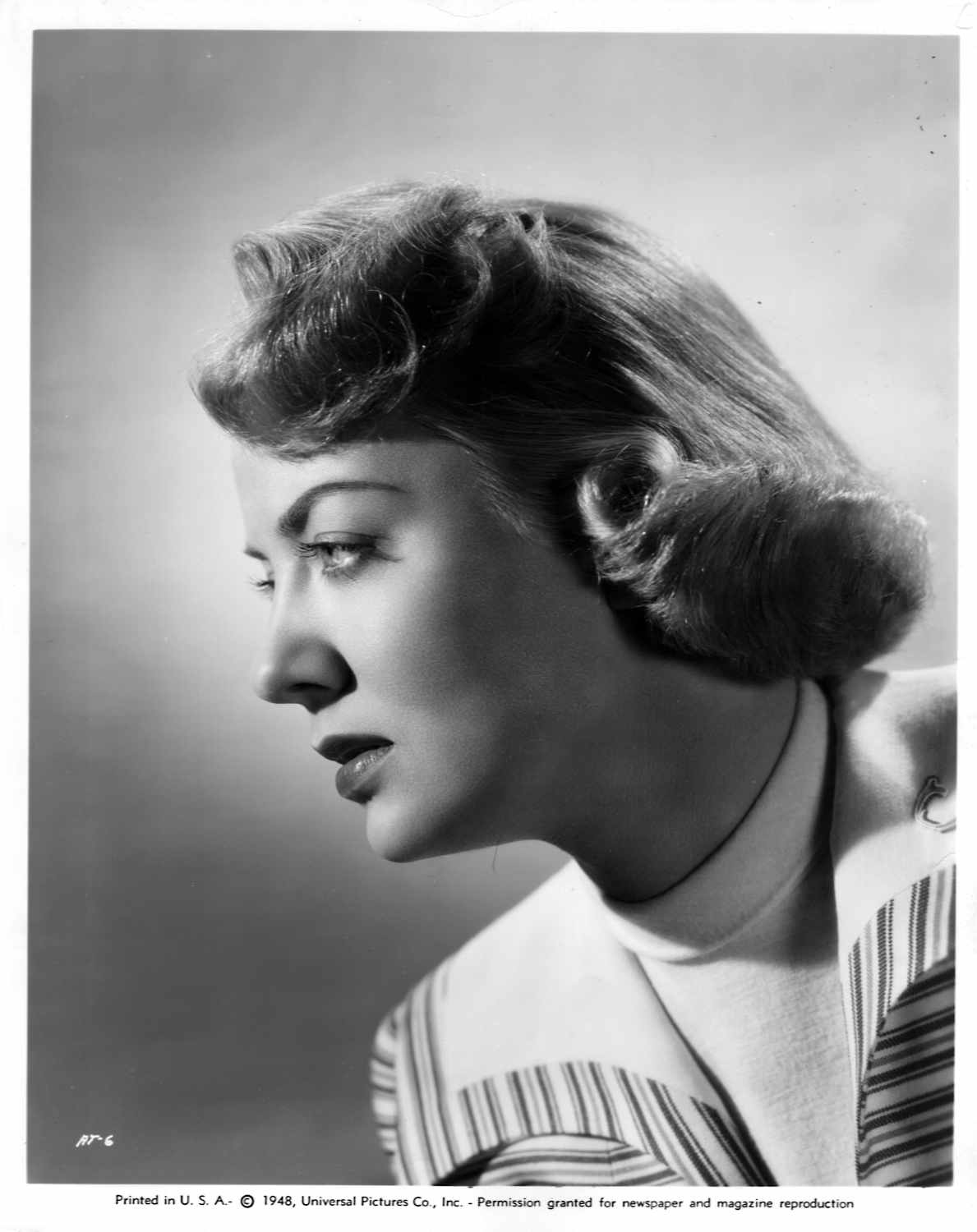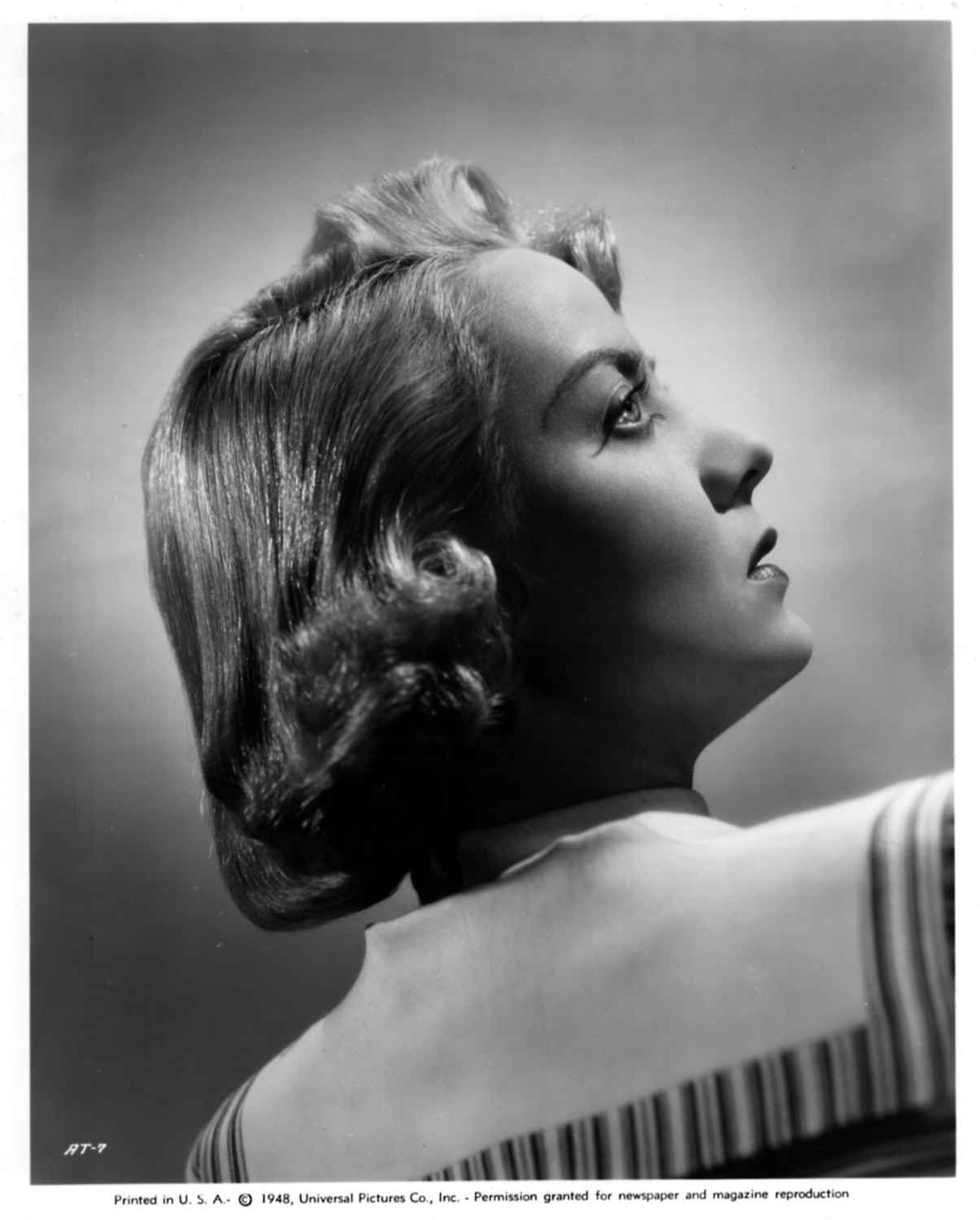 Femme fatale icon Audrey Totter smolders in a MGM glamour photo wearing black off shoulder dress and pearls. Anyone know what movie this shot was for? I'm going to guess Tension, as it seems the only MGM flick in which her hair was parted in the middle.
As femme fatale Claire Quimbly, she delivers one of her most vicious and greedy performances. She ditches her husband - played by Richard Basehard - for her wealthy lover with the line "I''m leaving. I'm through. I got what I'm looking for and I'm going to grab it while I got the chance."