Corinne Calvet made her American debut in Paramounts "Rope of Sand" with Burt Lancaster and Claude Rains and was the French sexpot du jour at the studio. Her lively accent and continental glamour brightened up many a Paramount film, including "Quebec," a historical drama from 1951. She plays Mme. Stephanie Durossac aka La Fleur, the leader of the French rebels 1n 1837.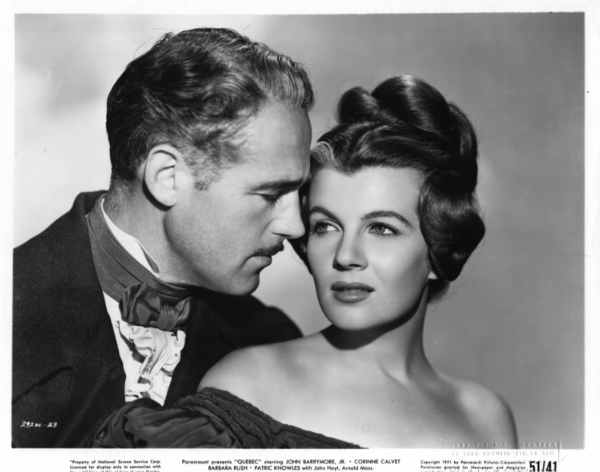 With Patric Knowles in Quebec
Corinne was loaded out to Universal for a French version of "On The Town." It was all summed up in its tagline "The wonder story of 3 SAILORS ON LEAVE….3 GIRLS IN LOVE….AND 5 LITTLE ORPHANS IN TROUBLE!"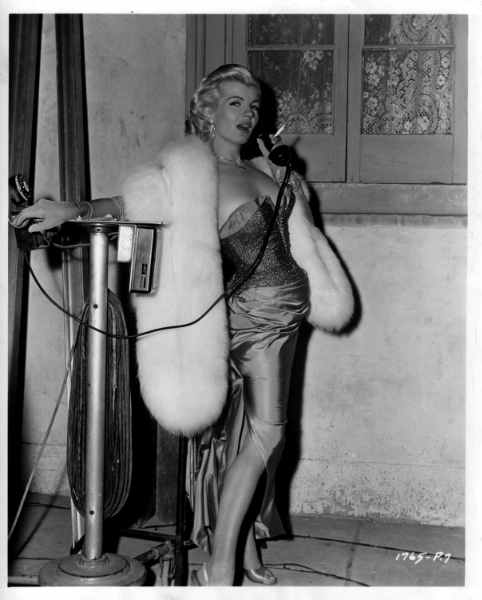 SIREN ON THE TELEPHONE - The still photographer catches Corinne Calvet in a talkative mood between scenes of Universal-Internationals Technicolor musical extravaganza, "So This is Paris." Tony Curtis, Gloria De Haven and Gene Nelson are starred with her in the new film.
This page contains affiliate links. If you use these links to buy something we may earn a commission. Full Disclosure: here
Her biography "Has Corinne Been A Good Girl" didn't hold anything back in her story of the tawdriest of Hollywood tales. You can score a copy on Ebay, personally signed by the Parisian Vixen. Ooh La La!