Baby Doll Carroll Baker
An alumni of Lee Strasburg's actors studio, she became a star with her provocative performance in Baby Doll. She appeared in westerns like The Big Country and How The West Was Won where she played George Peppards mother. Baker and Peppard worked together again, this time as his stepmother. Her image was completely overhauled in this camp classic as a glamourous bombshell. Her career eventually led her to Italy, where she starred in several cult giallos with lurid titles like Orgasmo and So Sweet So Perverse.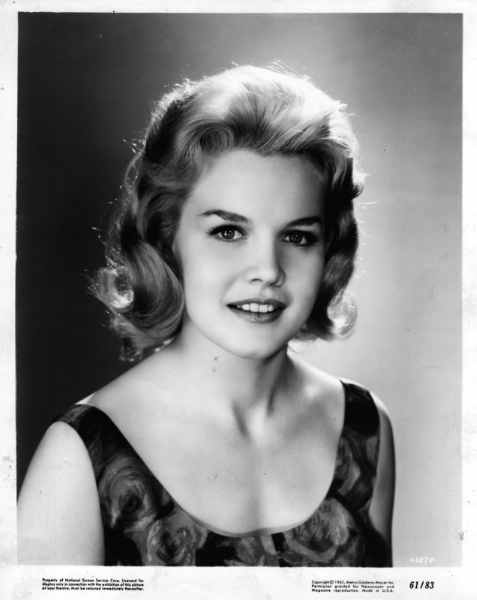 Carroll Baker in Sylvia (1965)
George Maharis investigates the sordid past of Sylvia, played by Carroll Baker. Made in the midst of her platinum blonde bombshell stage of her career.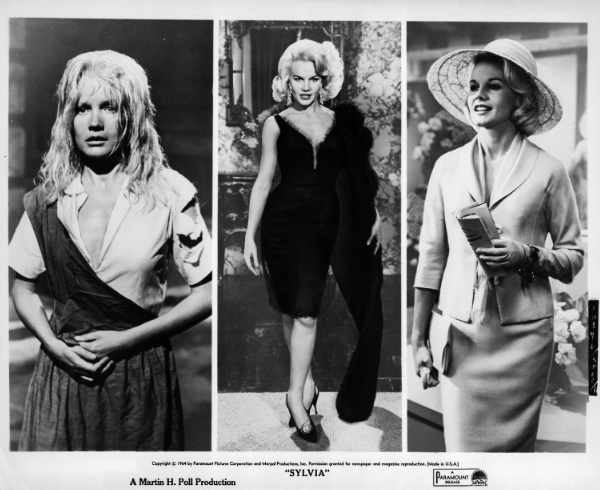 Tagline - Carroll Baker is the Fury. George Maharis is the Force. Sylvia is the Explosion!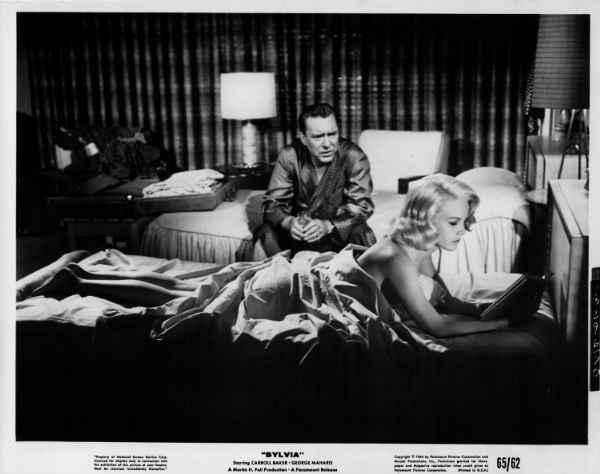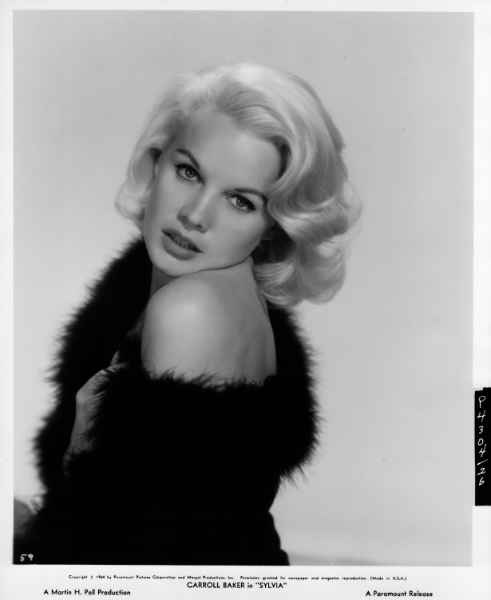 Glamorous portrait for Sylvia that could just as easily been for The Carpetbaggers or Harlow.