The tall blonde with alluring green eyes had a contract which stipulated she must pose for cheesecake photos as needed. Peggie Castle appeared uncredited in three 1950 noirs, Outside The Wall, Shakedown and Woman in Hiding. Universal was known for their light desert epics and she played a Princess in two, Harem Girl and The Golden Horde. In 1954 she left Universal and became a free agent. She was in the first first portrayal of Mike Hammer on the screen, I, The Jury (1953). Biff Elliot may have been a whiny Hammer, but Peggies role as the dangerous shrink Charlotte Manning steals the show.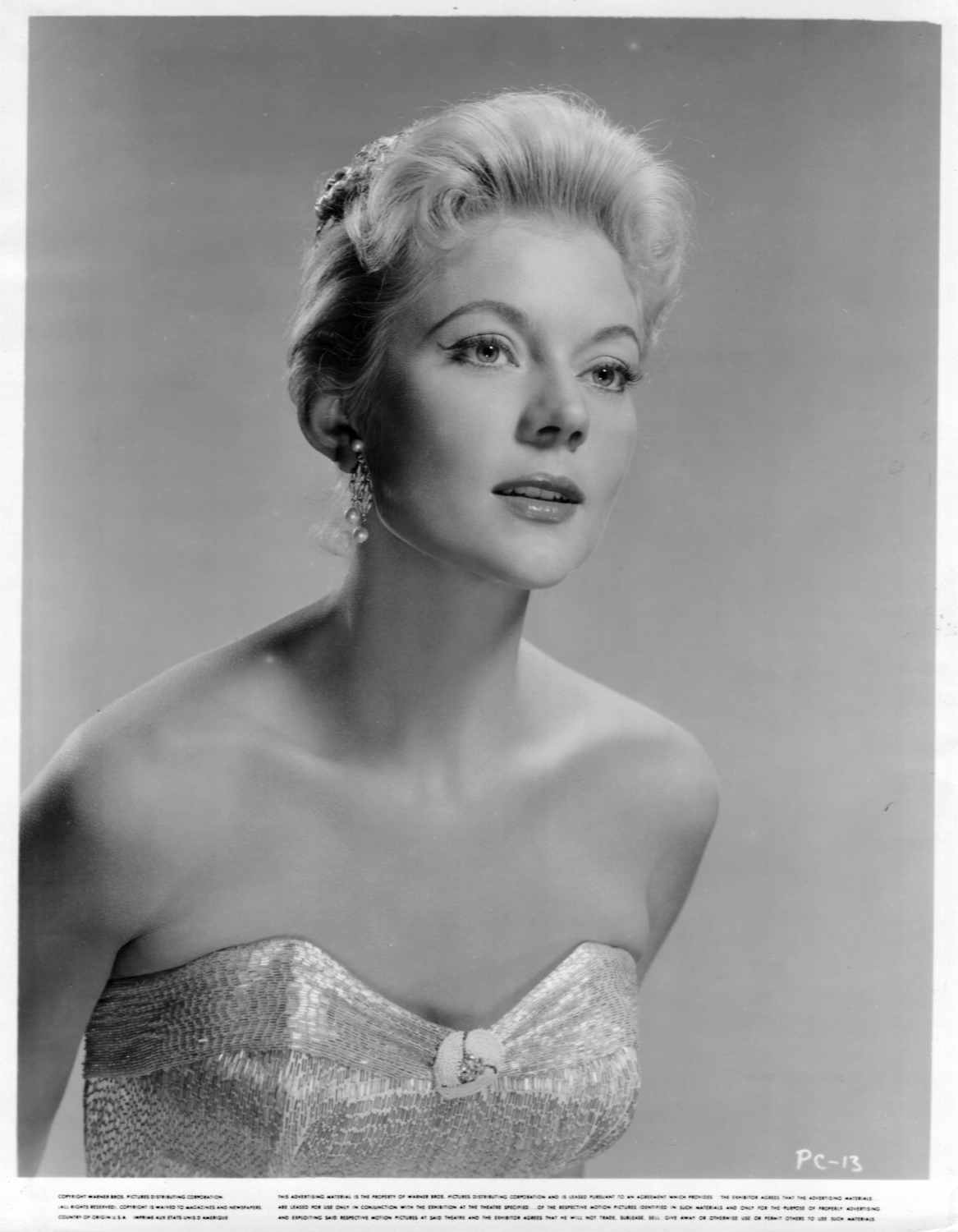 Peggie Castle Quotes
Some of her best roles were in film noir, including 99 River Street and The Long Wait. Peggie made a great vixen. "Let's face it. Nobody likes nice women on the screen. Nice women are dull."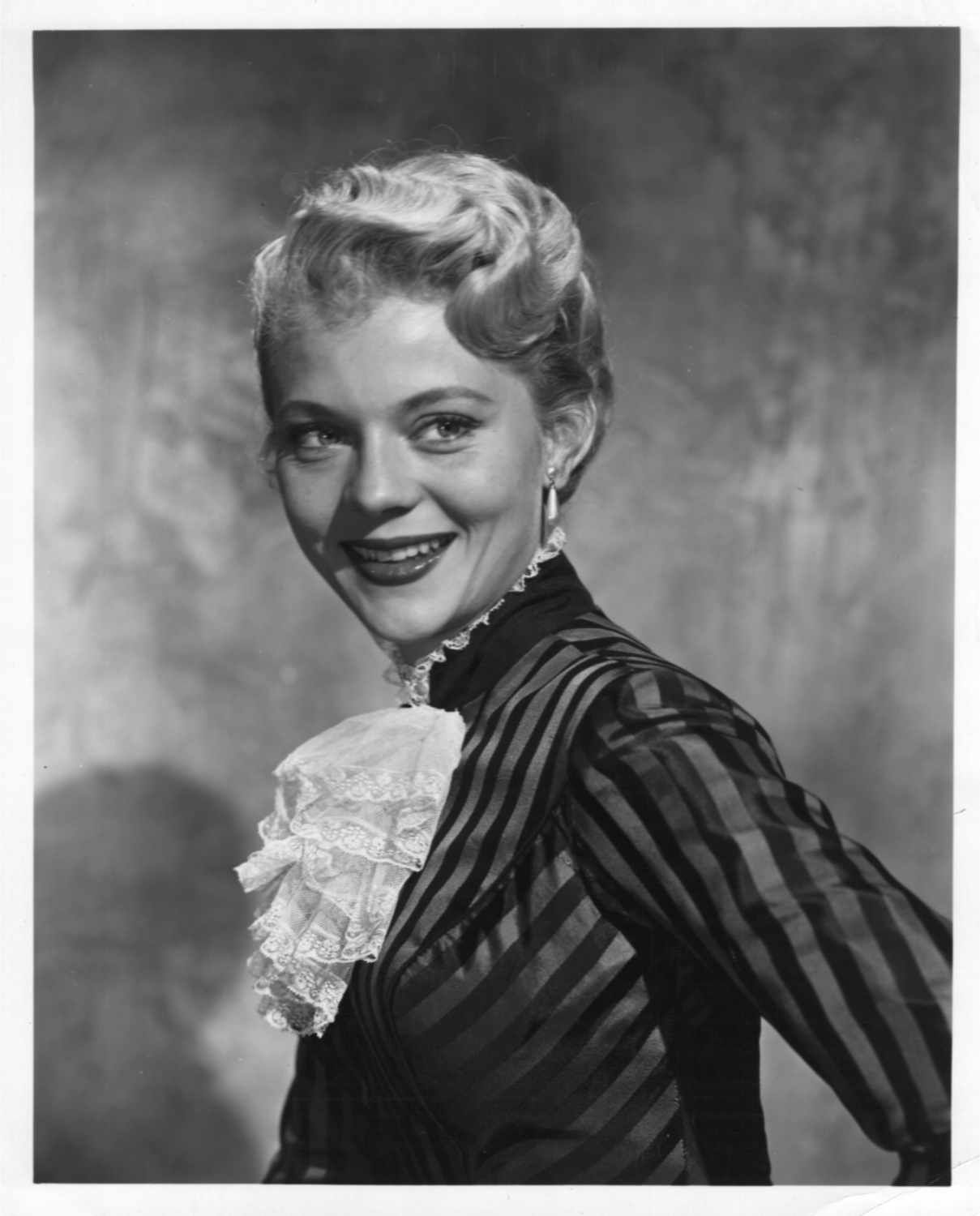 Peggie Castle Westerns
Peggie was the female lead in a whole slew of B-Westerns in the 50s; she was "The Oklahoma Woman" and one of "Jesse James' Women." She also had some televsion performances, including Zane Grey Theatre. Cheyenne and Gunsmoke. She may be best remembered by boomers for the series Lawman with John Russell.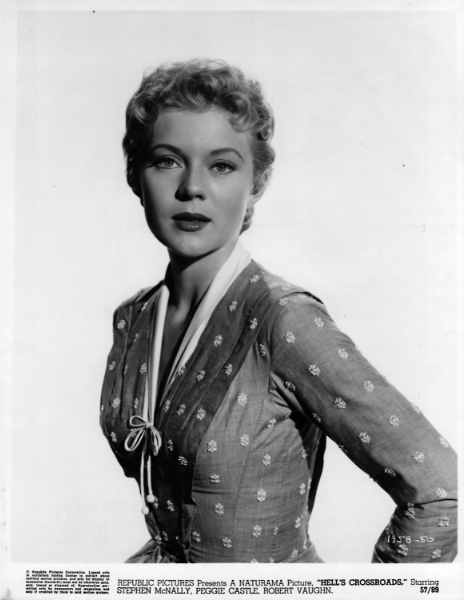 Hells Crossroads
In 1957, Peggie Castle was in another story of Jesse James oater, Republics "Hells Crossroads."