Nadja Tiller in Rosemarie
Born Maria Nadja Tiller on March 16th, 1929, Nadja went to be Miss Austria - twice, in 1949 and 1951. She made her first movie in 1949, but her breakthrough role was as the high class call girl in Rosemary.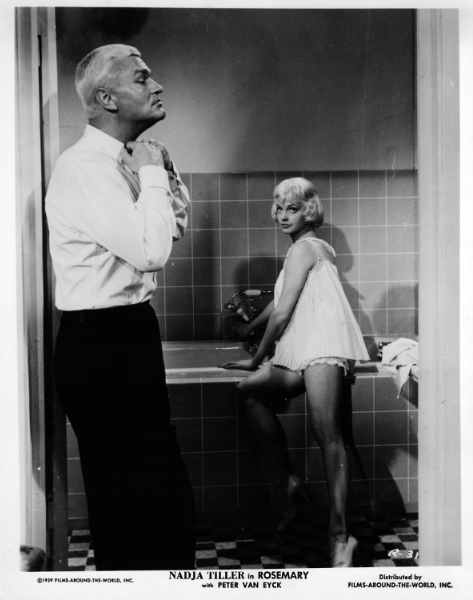 Peter Van Eyck
Nadja Tiller did four films with Peter Van Eyck. Along with Rosemary, she work with him in Labyrnith (1959), The World In My Pocket (1961) and And So To Bed (1963)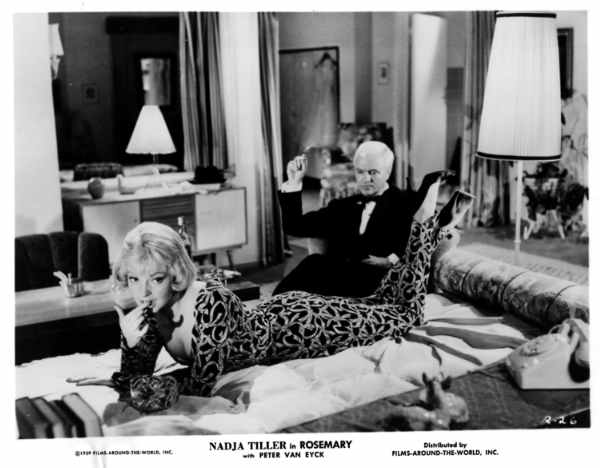 Racy Roles
Lounging wearing an amazing body stocking and heels.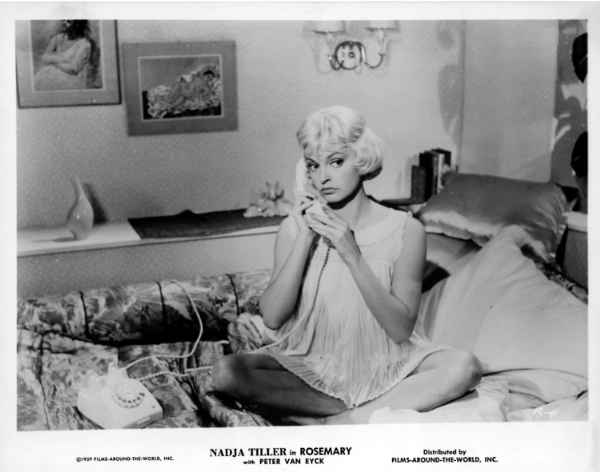 Nadja Tiller in Lingerie
On the phone in a slinky pleated baby doll.