Isa Miranda was bought over to Paramount in 1939 in Hotel Imperial, in a role originally intended for Marlene Dietrich. Her publicity for Paramount referred to her as "The Italian Dietrich."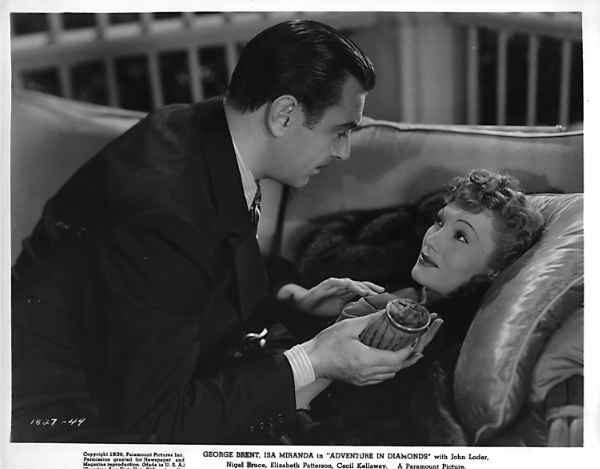 Adventure in Diamonds (1940)
Her second and last Hollywood film was "Adventure In Diamonds," in which she plays jewel thief Felice Falcon. Her leading man was George Brent, on loan from Warners Brothers.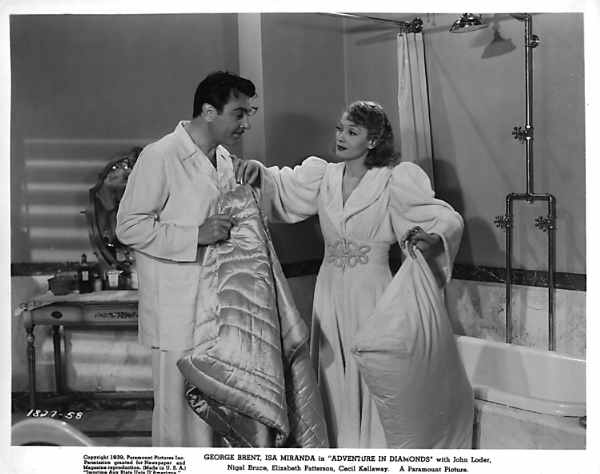 Promotinal Slogans
They Played The Worlds Most Dangerous Game - Until Love Trapped Them!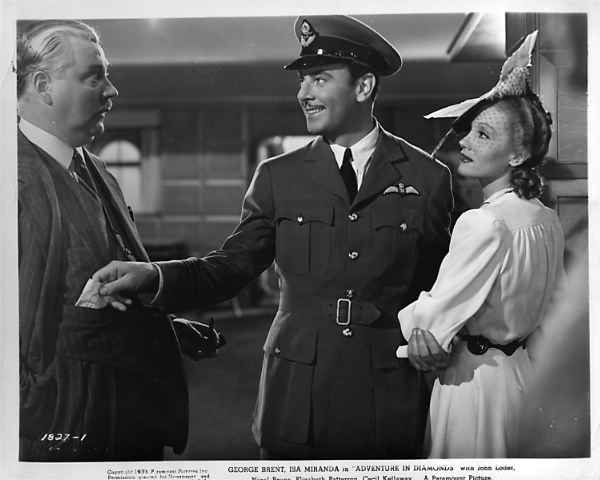 Nigel Bruce, George Brent and Isa Miranda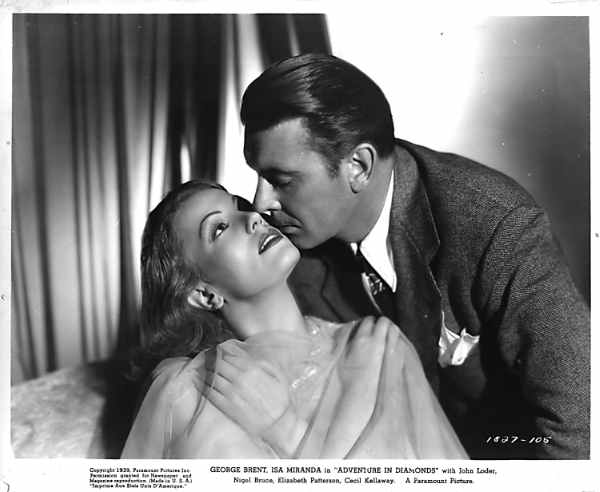 Post-Hollywood Career
Sadly never made an impact in the states, and returned to Europe. She was in La Ronde in the fifities, and did an episode of The Avengers in 1967. Isa worked with Mario Bava in A Bay of Blood and with Liliana Carvani in The Night Porter. She worked until her death in 1982.