French Pinup Goes Hollywood
One of the few French actresses to have an extensive career in Hollywood, Corinne Calvet had a fabulous figure, stunning face and a seductive voice. Her US debut was in the Hal Wallis production of Rope of Sand. The only femme in the flick, she was surrounded by the powerhouse talent of Burt Lancaster, Paul Henried and Peter Lorre.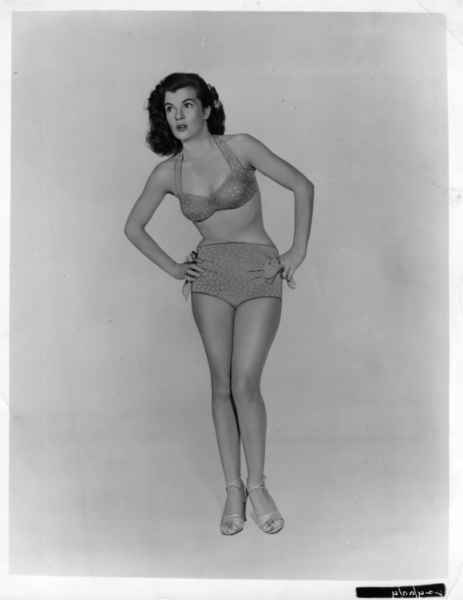 Like any starlet hopeful, she posed for lots of pinup photos and glamour shots.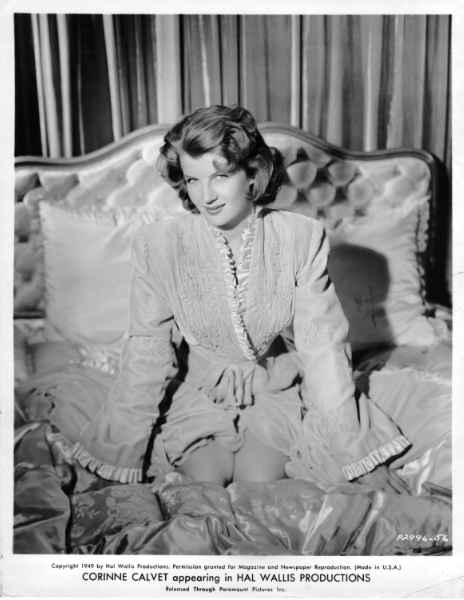 Rope of Sand (1948)
A slinky promo shot for Rope of Sand, the back of the still features this blurb. "Most electrifying screen newcome in years" is Hollywood's appraisal of shapely Parisian Corinne Calvet, who makes her American bow in Hal Wallis's "Rope of Sand" after almost two years under wraps learning English and being groomed for stardom in her initial Hollwood movie. Widely known in Europe, Corinne's a native of France, has a distrubingly gorgeous figure, just a trace of graceful accent and a way definitely her own. In "Rope of Sand" she's the only woman in the cast topped by Burt Lancaster, Paul Henried, Claude Rains and Peter Lorre.
Lurid Autobiography
Available on Ebay, signed by the French beauty! Has Corinne Been a Good Girl?: The Memoirs of a French Actress Signed By Calvet | eBay