From Showgirl To Comedian
She began her career as a chorine impressed one of her bosses enough for him to offer her more money to become a burlesque performer. Barbara wanted to be an actress and passed on that line of work. The "Dame with the Shapely Frame" played a stripper in 6 movies. She was Dolly Moore in "Beyond A Reasonable Doubt." Her film roles had such ridiculous stripperesque names as Lola Fandango, Brandy LaFrance and Chickadee Laverne. As she put it "Stripping on the screen pays more than stripping in person."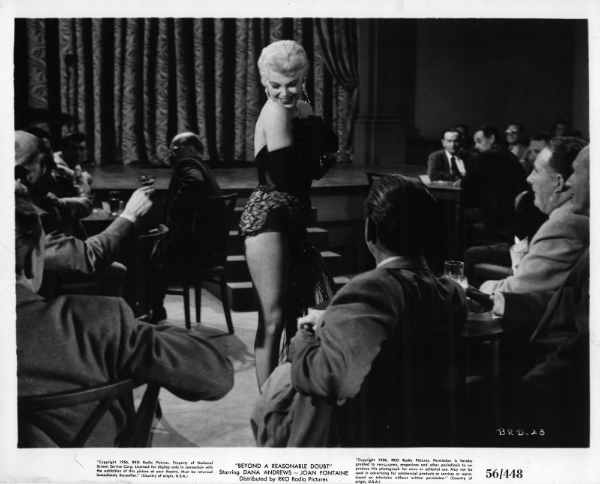 Sweet Smell of Success
Her best known noir role is as cigarette girl Rita in "Sweet Smell of Success." with the hots for Sidney Falco, played by Tony Curtis. Thinking she is going to meet Sidney Falco for a date, instead she finds out she's being pimped out as an incentive for columinist Otis Elwell (David White) to print a story. "What am I, a bowl of fruit? A tangerine that peels in a minute?"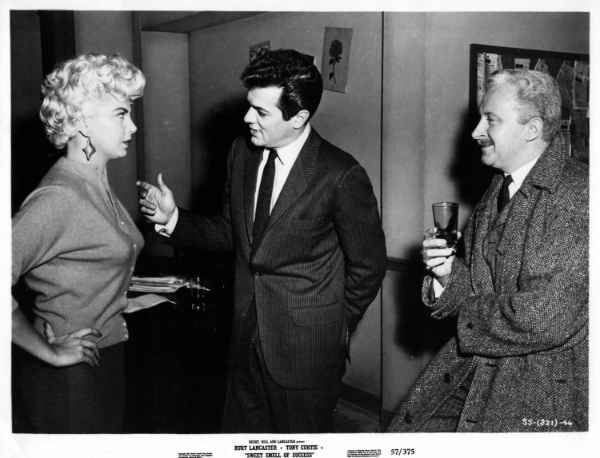 As Rita in Sweet Smell of Success - "Don't you get messages, Eyelashes? I called you twice."