Anita Ekberg In The Fifties
She appeared in a wide range of US and international co-productions. In 1955 she was under serious consideration for the Sheena, Queen of the Jungle television show - eventually played by Irish McCalla. - Her Universal studios contract was bought out by John Waynes production company, Batjac Productions. She had supporting roles in Batjac's Blood Alley and Man in the Vault.
Back From Eternity (1956)
After a supporting role in War and Peace, Anita Ekbery was featured prominently in Artists and Models with Dean Martin and Jerry Lewis. Her first starring role was in RKO's Back From Eternity, a remake of the studios Five Came Back (1939). The films trailer hyped Anita as "The Most Glamorous New Screen Personality, to Acheive Stardom - In the Great Tradition of Greta Garbo and Ingrid Bergman."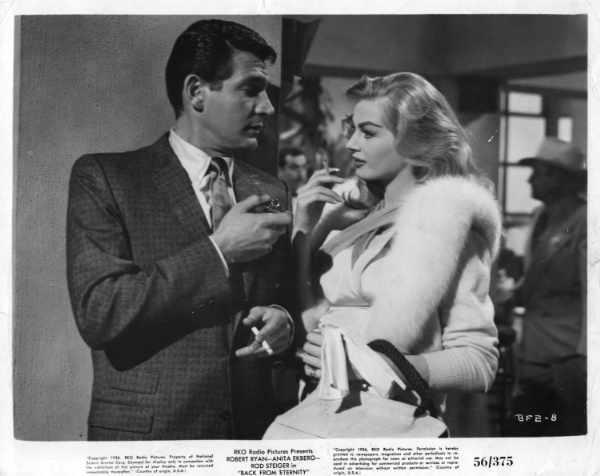 Gene Barry and Anita Iceberg in "Back From Eternity"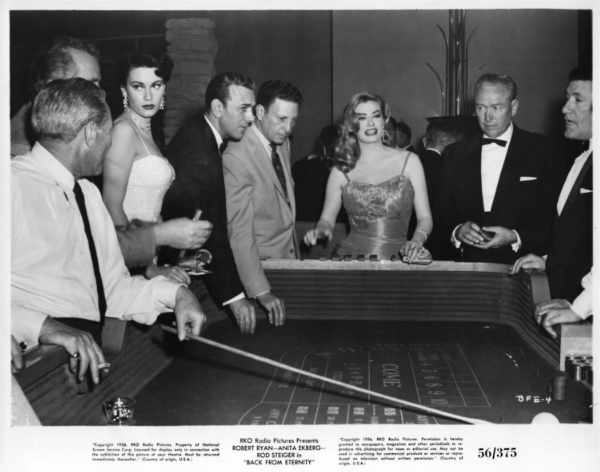 Man In The Vault (1956)
One of the movies she made under Bajac was Man in the Vault, a b-movie crime dramas that didn't feature Wayne. Anita was in maybe 10 minutes of the film but she looked fabulous and exuded glamour.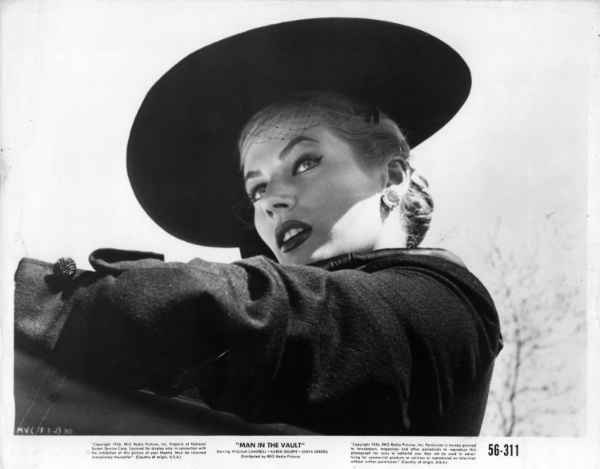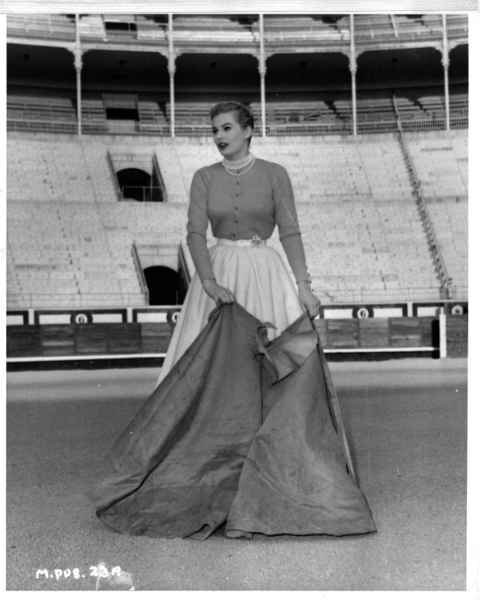 The Man Inside (1958)
Anita went back to international productions in this British thriller shot at glamourous Europeon locations like France, Italy and Spain.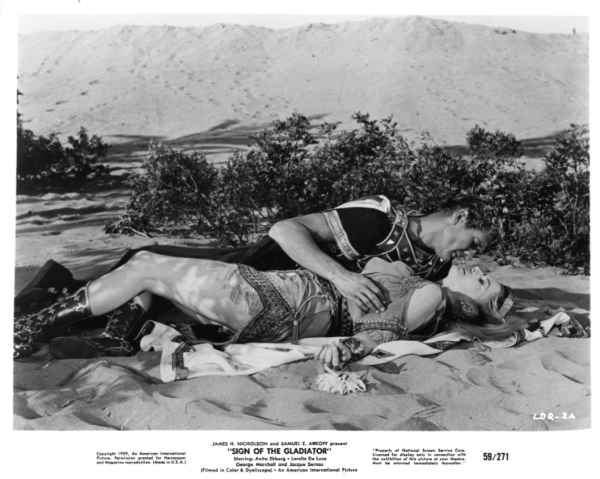 Sign of the Gladiator (1959)
Her last film before her megastar making role in La Dolce Vita. This Italian-French-West German and Yugoslavian co-production was released by Americain-International. She plays Zenobia - Queen of Palmira in a wardrobe is that is delightfully revealing; clearly her co-stars couldnt' keep their hands off of her.