Marta Toren
Marta dreamed of becoming an actress in her native Sweden, but failed to get accepted at the Royal Dramatic Theatre on her first attempt. After drama and voice lessions, she made it on her second try 3 years later. Marta Toren was honed her craft under the tutelage of Ingrid Bergmans teacher. Her first American film for Universal was a remake of Algiers. She played the Hedy Lamaar role of Gaby, with Tony Martin filling in for Charles Boyer.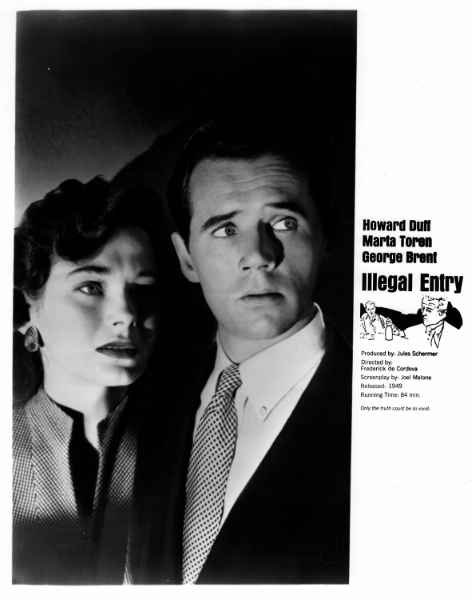 Illegal Entry (1949)
With Howard Duff in Frederick de Cordova's Illegal Entry.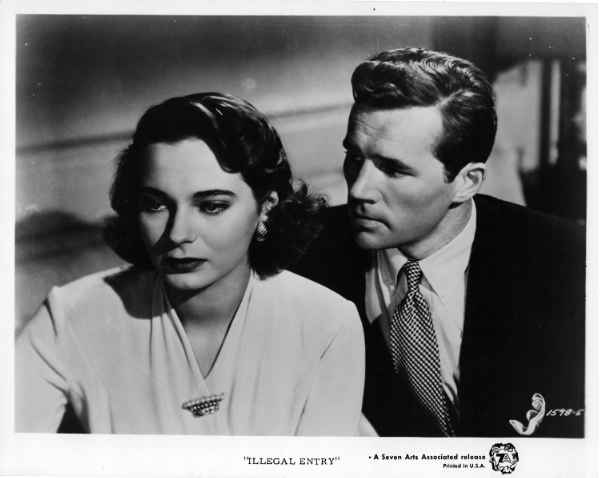 Tagline - Were her LIPS a passport to DESTRUCTION?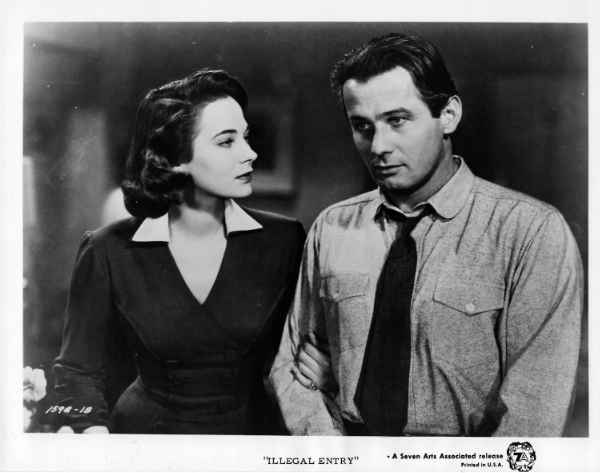 Rogues Regiment (1948)
She worked with Dick Powell in this noirish Nazi hunter thriller. The movie was marketed with boisterious taglines like "Last outpost of adventure! Where men leave to fight and fight to leave!"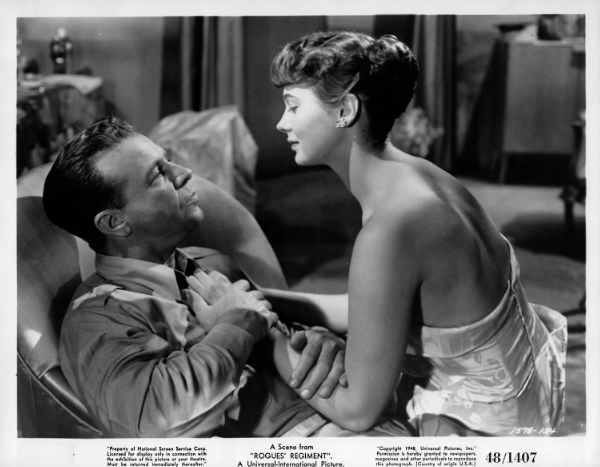 Whit Corbett - Ah, you're much too smart for a beautiful girl. Don't you have any fun at all?
Lili Maubert - Perhaps. In a quiet way.
Whit Corbett - I can be very quiet.
Lili Maubert - Good. Then you won't make any noise on the way out.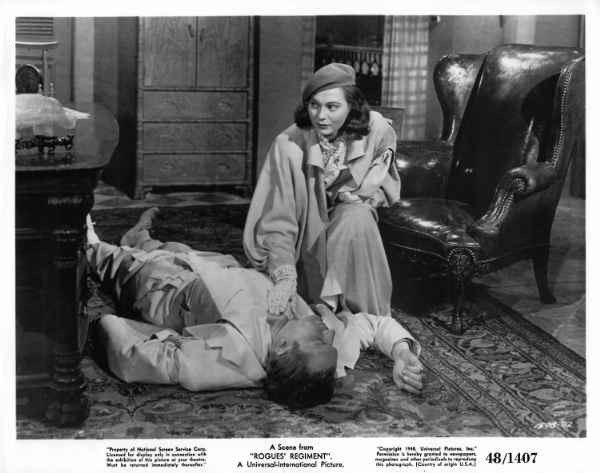 Marta Toren over a dead Vincent Price in Rogues' Regiment